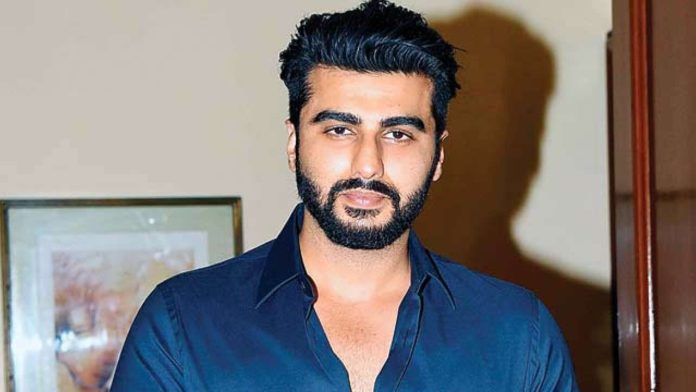 On the pious and special day of Raksha Bandhan, muti talented star Arjun Kapoor shared some special pics on his personal Insta handle.
In one such family image of the Kapoor khandan, where each and every person from Anil Kapoor, Harshvardhan Kapoor, Sanjay Kapoor to Janhvi Kapoor, Khushi Kapoor and others are gladly giving poses for the camera, Arjun decided to taunt his Anil chachu who is witnessed putting on sunglasses.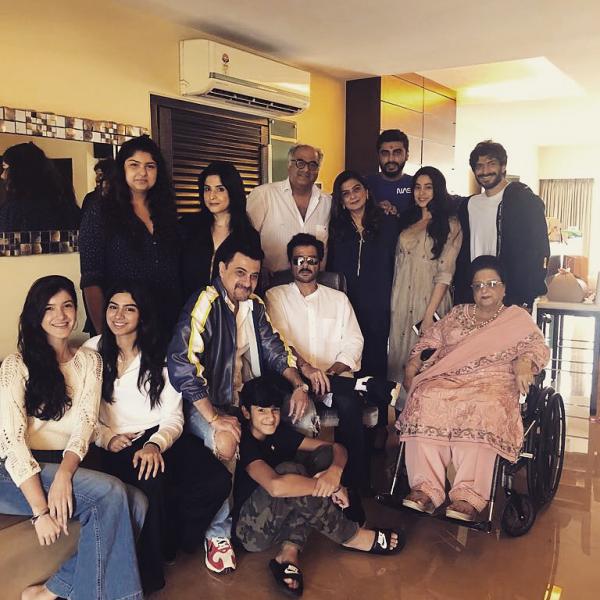 Arjun wrote, "None of us have an answer why @anilskapoor has worn sunglasses in a family picture. Maybe he thought we are his fans.." Well, we too wonder why is Anil Kapoor wearing sunglasses in this picture but sir, do you have an answer to this?
Marching on, the chote chote bhaiyon ke bade bhaiya i.e. Arjun Kapoor, made his mind to tease his sibs and shared an image in which he seems the best because undoubtedly, other people are giving poses for some other camera.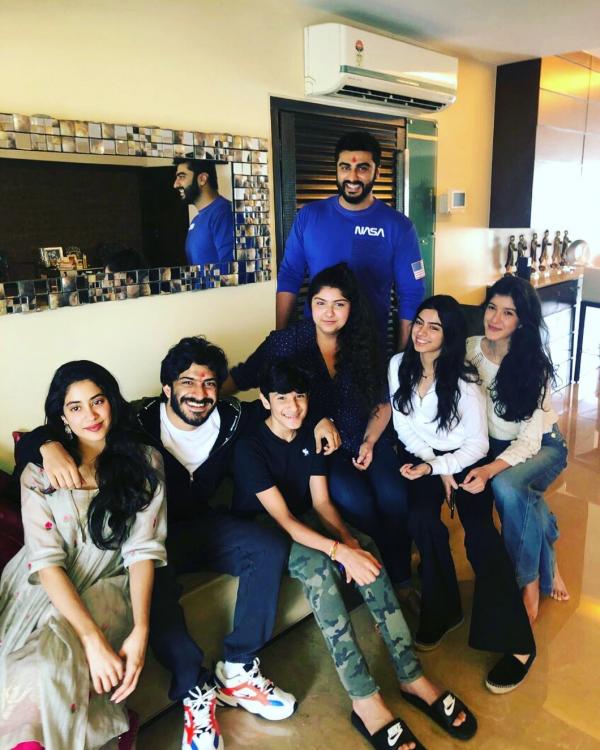 Arjun wrote, "I have specifically chosen this one because I look the best in this one!!!" Well, don't we all do this to our cousins and friends, we bet you'll agree!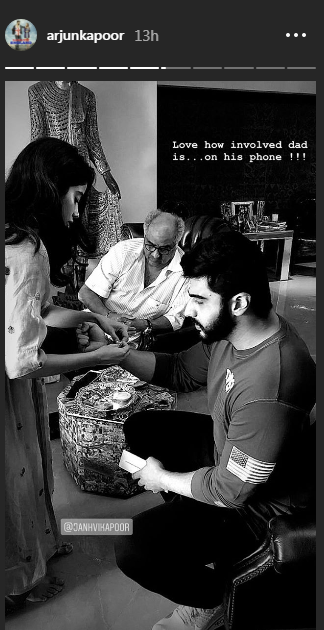 However in another post, the super star takes a dig at him by sharing a special pic with his sissy Anshula and let's be truthful, his sartorial alternatives are too much to handle.
https://instagram.com/p/Bm7r_BZgSjQ/?utm_source=ig_embed&utm_campaign=embed_loading_state_control
In what looks like a special and cute Rakhi post for Anshula, loving and caring brother Arjun writes, "I have a parrot on my shoulder & guess what she's confused by !!! My fashion choices….‪Ya I'm sorry that yellow Fanny pack is mine & you ain't getting it no matter how hard you stare !!! @anshulakapoor, happy rakhi to you !!! ‪You're lucky you have such an amazingly warm, genuine, funny cool, sorted & fashion forward brother !!! Ya and you're not a shabby sister yourself too (actually you're the best) !!! #findingfanny literally."