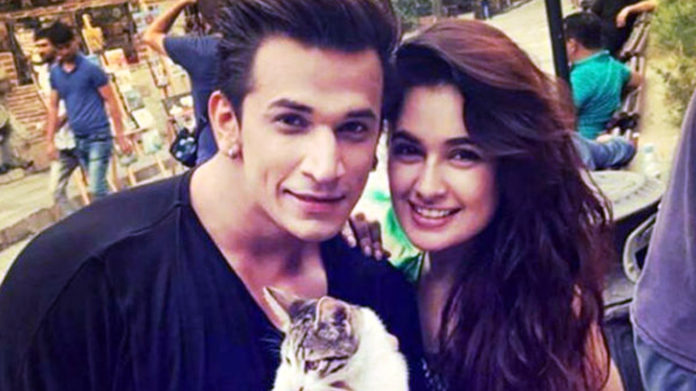 During the month of July, there was news all over that love birds Prince Narula and Yuvika Chaudhary are ready to tie the knot during mid-October.
Now, we are here to disclose the date of the big fat Punjabi marriage ceremony and that is October 12. Yes, the countdown has just started and we are sure that the dashing groom and cutest bride are excitedly waiting for their big day.
As per reports, the marriage festivities that comprise Mehendi, Sangeet and cocktail party will start on October 10. Yuvika's baraat will arrive at Sun N Sand, Juhu where they become one.
In addition, the two have decided to host a grand reception bash for extended family and friends in the city of Chandigarh – Prince's place of birth.
The bride is managing all the things as the actor is busy shooting for Naagin 3.
As per sources, the two will not head for the honeymoon right after their marriage owing to work projects.
Prince and Yuvika made an announcement about their engagement on the social platform in 2018.
The former shared a pic on Insta handle showcasing their engagement rings and captioned the image as, "Thanku baby thanku so much still can't sink in me that u said yes to me n u r my mine forever nw lovers for life #engaged and yes one one thing mehndi laga k rakhna doli saja k rakhna lene tujhe a gori aye ga Tera prince #love#life#hugs#thanku god #waheguru #blessed."
https://www.instagram.com/p/BeTjvd0nKj5/?utm_source=ig_embed_loading
While talking to media people post the engagement, Prince stated that they will tie the nuptial knot in the month of October or November, 2018.
Prince also disclosed that they will get hitched in a big fat Punjabi marriage ceremony. The final destination for the marriage is not yet decided but before 2018 end, the two get married.
https://www.instagram.com/p/Bklues7nai7/?utm_source=ig_embed_loading
"It will be a grand wedding. Prince jo one sided pyaar itne zor shor se karta hai, toh imagine how much will he put in for his wedding," Yuvika has stated.
https://www.instagram.com/p/BjpI95PnFXI/?utm_source=ig_embed_loading