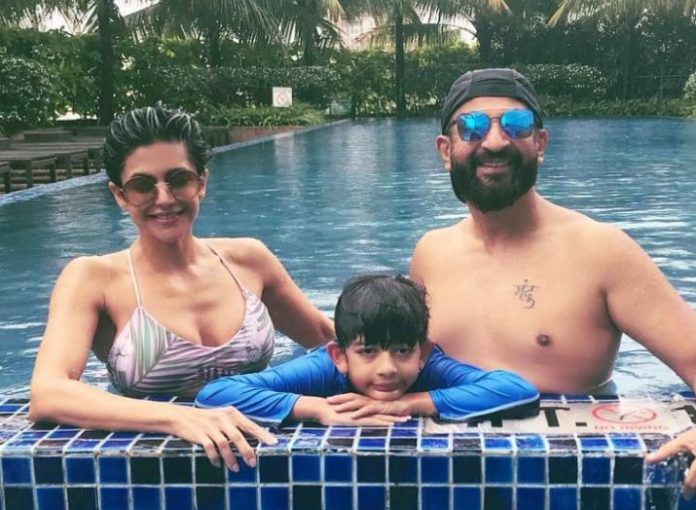 Bollywood actress and fitness enthusiast Mandira Bedi is all set to take part in a marathon with her son Vir. Mandira and her son will be seen running at the second edition of Duracell Durathon 2018. The marathon will be of a 2 km and 5 km family run and it will be held on November 25 at Jio Gardens, BKC, Mumbai city.
In a statement given to media, the actress said, "It's a great initiative being the only family run in India. I totally relate with the concept as I'm a fitness enthusiast. It's a special platform for families to bond over fitness thereby improving their health and increasing the quality time spent with family." 
This is not the first time when the actress will participate in Marathon. She and her son Vir had participated last year also. Durathon, Duracell allows families to come and run together. We are looking forward to the preparation and running in this edition of Marathon.  
The Duracell Marketing Director for Middle East and India, David Abraham said: "We are also thankful to Mandira Bedi for participating again to run the Durathon with her son. Just like the promise of longevity that Duracell represents, it also provides a great opportunity for families to unlock their inner-power and bond even more closely while running."
The actress' love for fitness is world known. She works on her body day and night but also receives haters comment for having a athletic body. Instagrammers also slammed her for her recently posted bikini pic. However, no negativity can stop her from flaunting her abs in the pictures. She once wrote: "I love sport and fitness is a super-important part of my life and so… finding the ultimate support is sometimes tough."