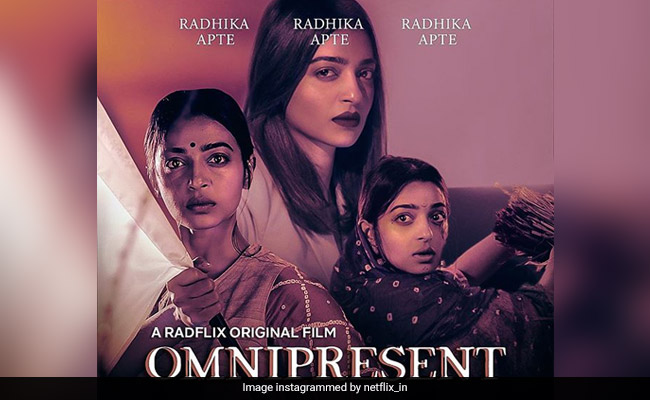 People always love to see Radhika Apte on-screen but her repetitive attendance in nonstop projects of Netflix is not praised by the buffs.
At the present, they are tired of watching the same face on Netflix. And this is the main cause why people started creating memes on Netflix as well as the actress.
Radhika took these memes in a hilarious manner and joined hands with Netflix to produce a spoof video named Omnipresent.
https://twitter.com/Mr_LoLwa/status/1034049050914385920
Taking a dig at herself, Radhika stated, "As an artist, I really like to push the envelope. You want to do work that really challenges you. So, when Netflix came to me with another offer, I was a bit reluctant. Vid calls me one day and says that Radhika what if you play every character in this film. That got my attention. Because that is a challenge I cannot turn down."
And Netflix also came forward with a humorous answer.
Sharing the video recording, Netflix shared a special message on its twitter handle, "Whatever the role, Radhika Apt Hai."
Whatever the role, Radhika apt hai. pic.twitter.com/H5vAI81qMG

— Netflix India (@NetflixIndia) August 27, 2018
Radhika told media people, "I was very happy. I think it is a great compliment because it is such a great platform. Who would not like to be a part of the projects from Netflix."
— Amit Chaturvedi (@Amit_knc) August 28, 2018
She added up, "With Netflix, what happens is that they stress on the quality because it is a global platform. They will give you the freedom to choose topics, projects and creative control but they are very particular about the quality."
— Bharat (@Insomaniac_999) August 28, 2018
And seems like Netflix too is enjoying this process. They recently tweeted that Akshay Kumar starrer Padman is now streaming on Netflix. They wrote, "Pad Man is now streaming and we're not just saying this because Radhika Apte is in it but yes Radhika Apte is in it."