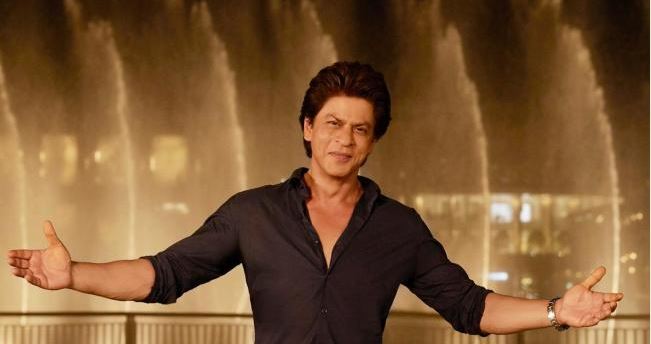 Bollywood King Shah Rukh Khan gets pleasure from a universal buff following.
Not only for his extraordinary acting talents however for his intelligence and wittiness, SRK is loved by the people of India as well as abroad. Once again King Khan showcased his outstanding sense of wittiness when he was questioned for not doing a project in Hollywood thus far.
https://www.instagram.com/p/BeQNtYpDJN0/?hl=en&taken-by=iamsrk
In a conversation with media people, SRK said, "I have never been offered an opportunity. They have to look at me. I can't look at them. I look at the moon every day but I don't reach for it. I don't even know if I am good enough to do it — I think my English is a little weak."
The actor further stated, "My own attempt is to make Indian films watched at that level. Again, not taking away from the greatness of anything that others have achieved, I'd like Tom Cruise to say one day that 'I've been given a chance in a Hindi film'. Man, that will be wonderful. Christopher Nolan would say that there is a producer in India who wants him to make a film."
https://www.instagram.com/p/BdXoicMjK1y/?hl=en&taken-by=iamsrk
The actor unquestionably has elevated plans than just acting in a big Hollywood flick.
King Khan is also aware of the changing approach of technology and how streaming services are budding as a hard rivalry for customary movie making.
He stated, "Netflix and all other platforms are here to stay. It gives an opportunity to a lot of youngsters who didn't know where to take their small films."
https://www.instagram.com/p/Bbti_fmDesE/?hl=en&taken-by=iamsrk
On a related note, SRK was previously witnessed in Jab Harry Met Sejal that failed to woo the viewers like his other hits. But at this time, the super star is readying to treat his admirers with his forthcoming film Zero together with Katrina Kaif and Anushka Sharma.
The film has already gained a lot of buzz and Sallu's character part in the movie has taken the film hopes to high levels. The movie will hit the screens during December 2018.